To add a receiving account and easily receive funds from your international funding sources, follow these steps:
Go to your account dashboard and click Receive in the top navigation bar.

Click

Add new receiving account.

Select the currency you wish to be paid in and click

Submit. Note that you can only open one receiving account per available currency.
Select the Receiving Category that describes the source(s) of funds for this receiving account. You can select more than one category. This is for our compliance team so they understand how the account will be used. If the option you require is not listed, please contact our customer support team to see if we can support your requirements.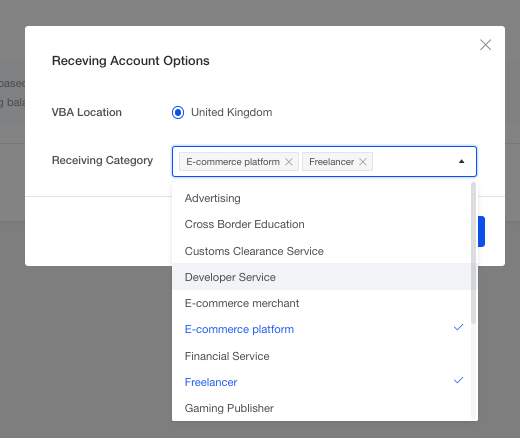 Next, learn how to add a new funding source to start receiving funds in this account.
If you have any issues with adding a receiving account, please contact our customer support team.