Whether you are making your first payment or or converting a currency, you may need to transfer funds to your account.
Go to your

account dashboard

and click

Add funds

in the Balances section on the left hand side of the page.

Your USD balance will be shown. Click

Next.

Use these unique instructions to make a wire transfer from your company's bank account to your LianLian Global account.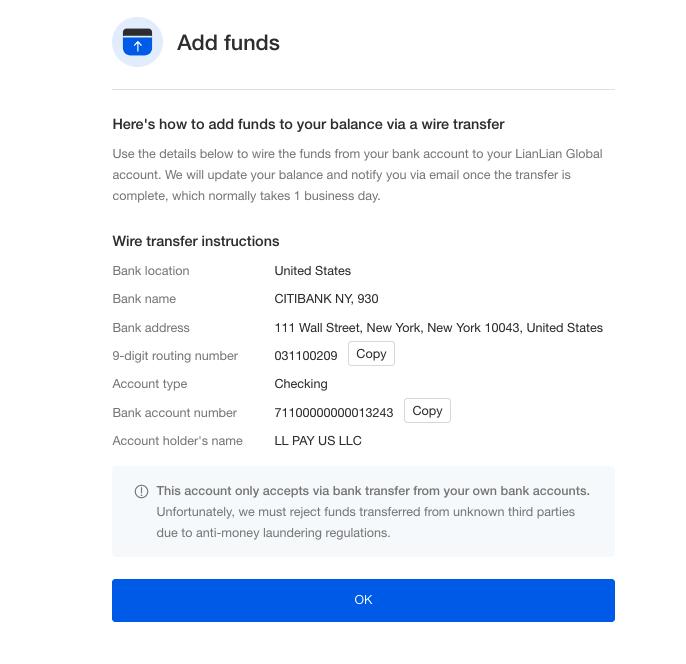 If you have any issues adding funds via wire transfer, please contact our customer support team.