We take your information's security seriously. To change your security settings, go to your account dashboard and hover over Settings in the top navigation bar and click Security Settings.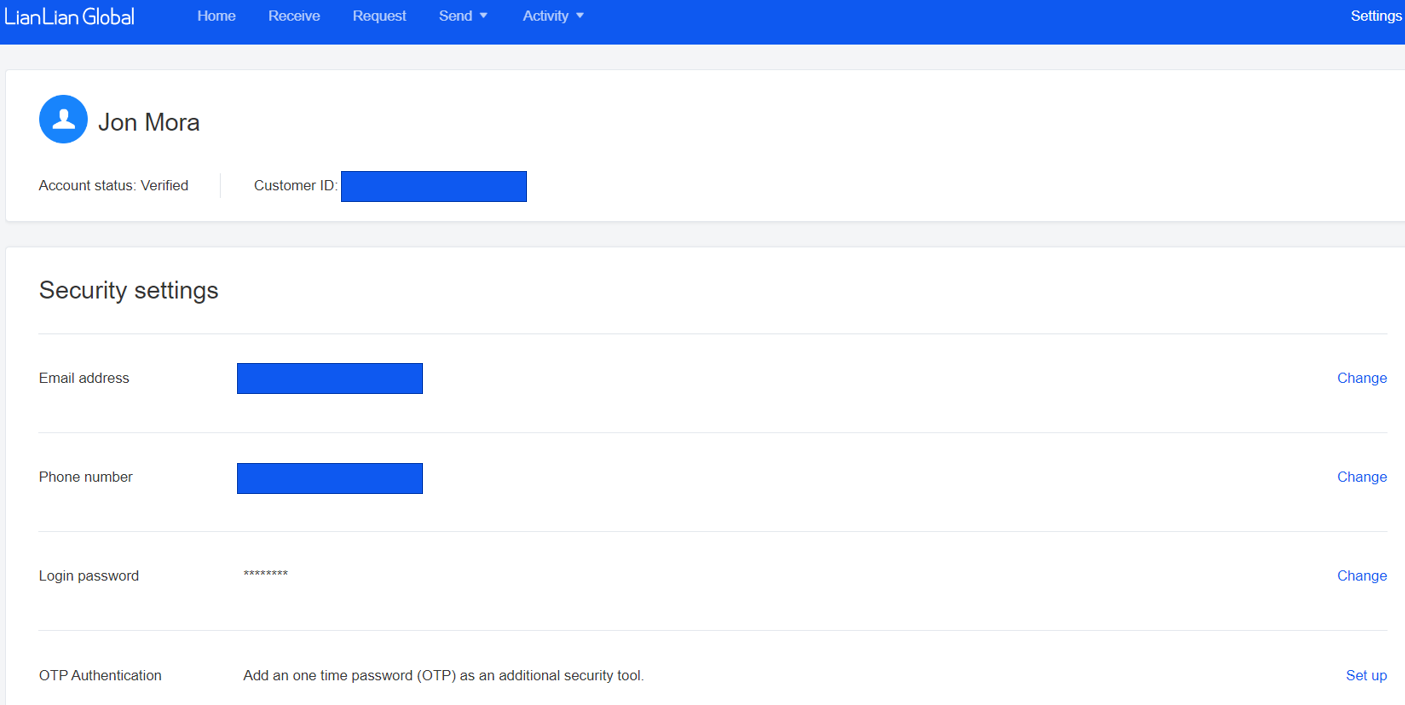 To change your password, click Change

next to the Password field

. You'll need to enter your current password, as well as enter and confirm your new password.

This password is what you use to login to your LianLian Global account and must be at least 8 characters long with 2 letters, numbers, and/or symbols.

To change your mobile phone number, click Change

next to the Phone Number field. You'll need to first use your current number for two factor authentication.

Your mobile phone number is used for two factor authentication for key transactions and to validate your identity.

To add a one time password (OTP) as an additional security tool, click Set up next to the OTP Authentication

field and enter your two-factor authentication code.

We may ask you these questions to verify your identity, approve account actions, or help recover a lost password.