To start transacting with a new currency, you'll first need to add it to your LianLian Global account.

1. On your account dashboard, click Manage on the Balances section. You can also click here: Manage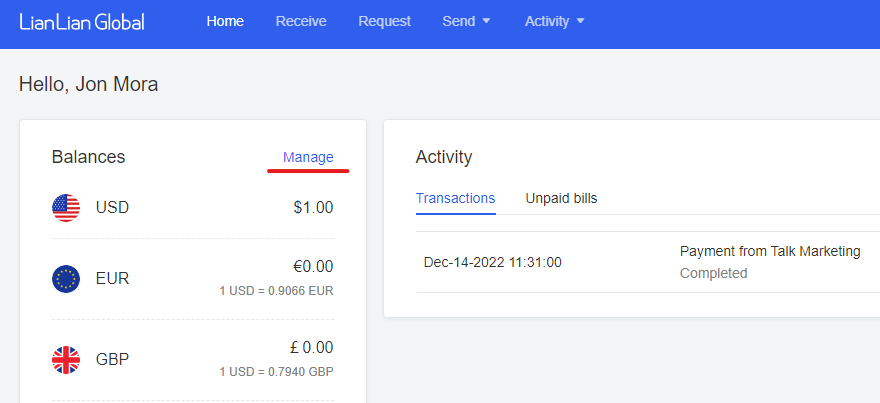 2. Click Add a new currency at the bottom of the page. Note that if you have already added all available currencies, this option won't be available.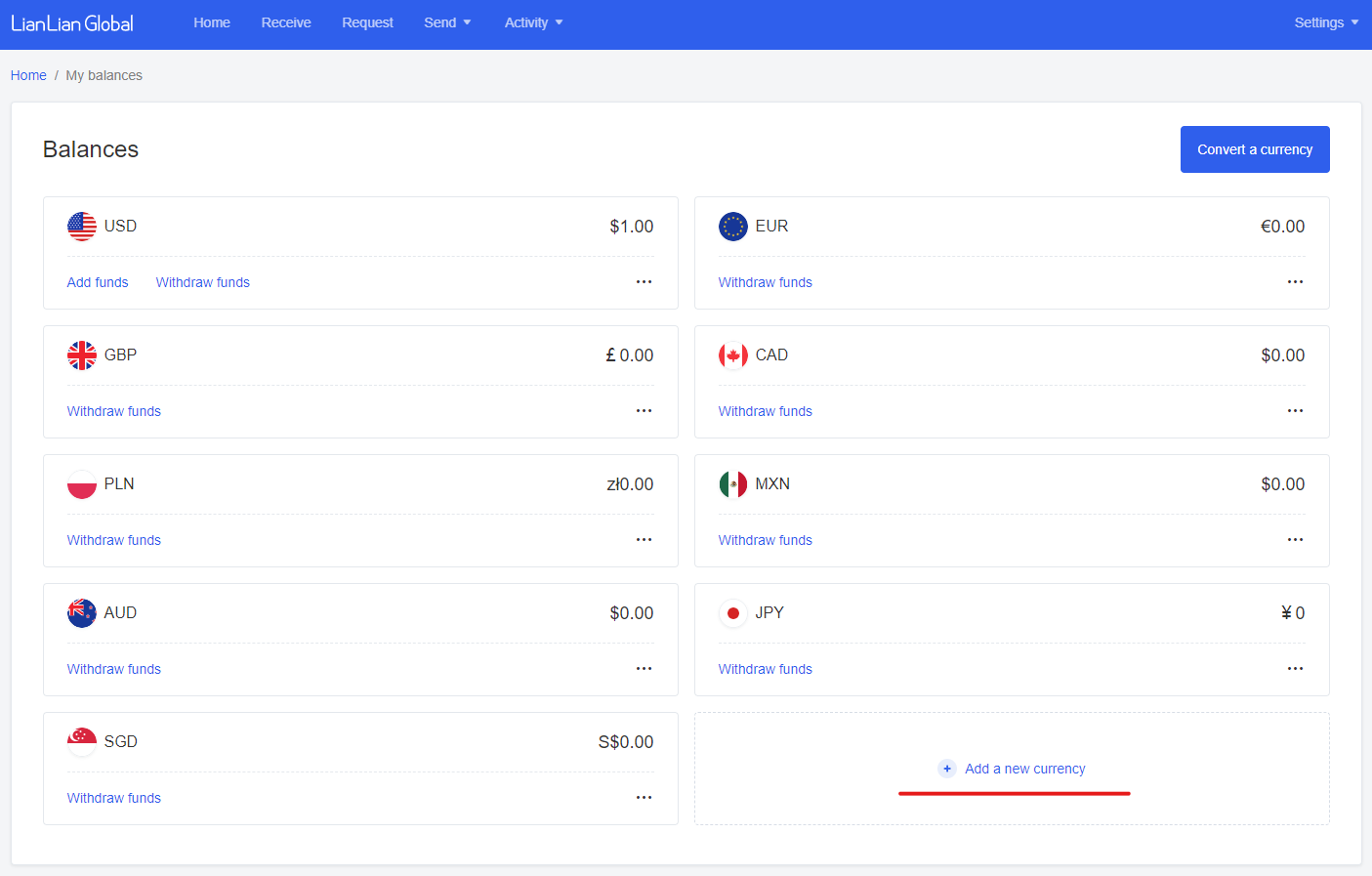 3. Select which currency you want to add to your account balance and click Confirm. You'll be limited to the currencies currently available with LianLian Global.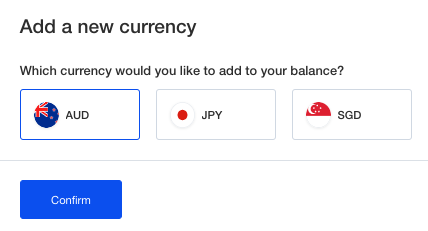 4. You'll see this new currency reflected on your Balances page. You can now easily add or convert funds using this currency.

If you have any issues adding a new currency, please contact our customer support team.