To request an account statement for Amazon, follow these steps:
Click Receive in the top navigation bar.

Click Details beside the receiving account you wish to request a statement for.

At the bottom of the next page, next to your Amazon funding source, click Bank Statement.

Your bank details will be displayed. You are required to tick the box to confirm the intended use of the bank statement, then click Submit application.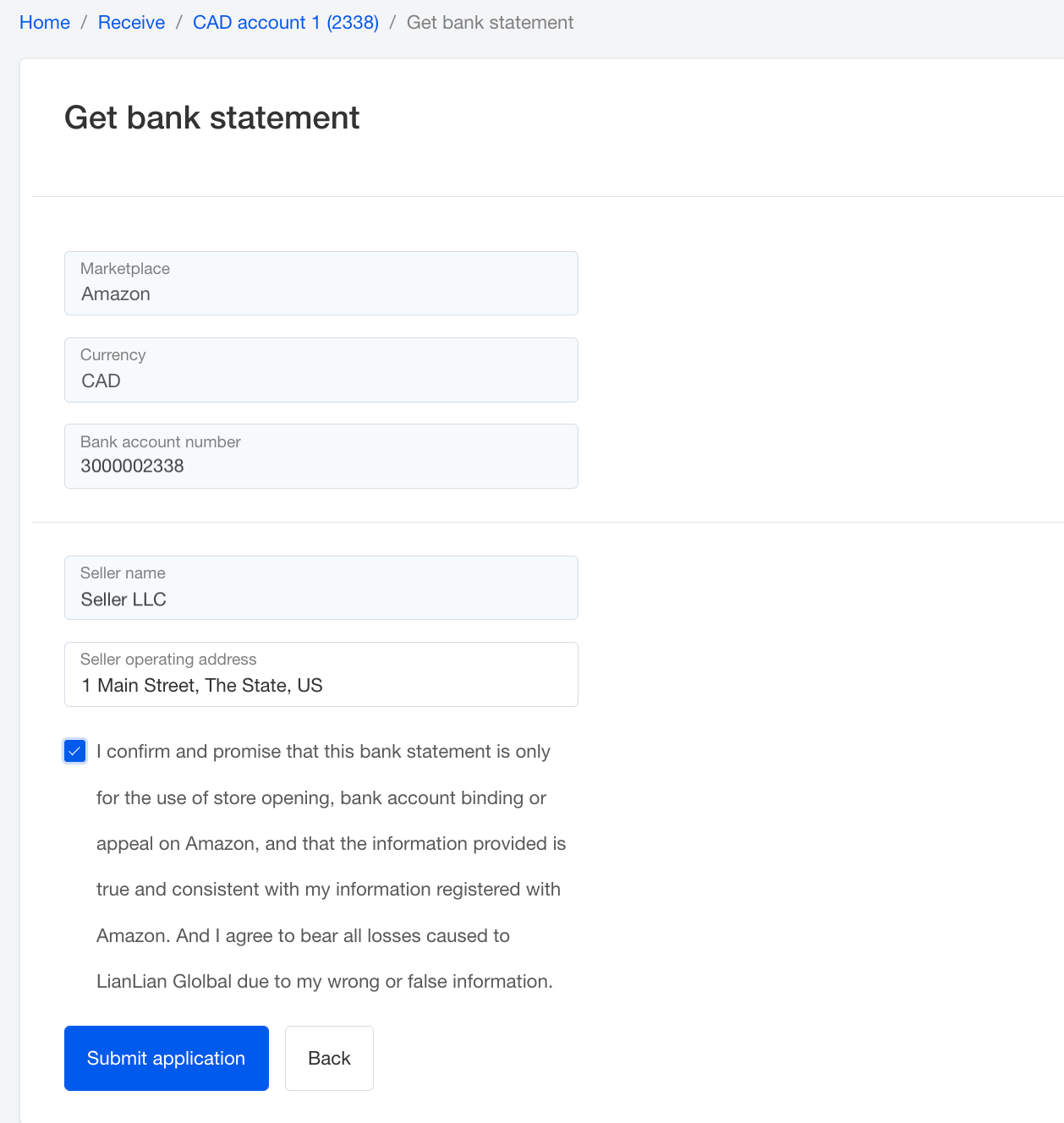 You should receive an email notification once it is approved by our compliance team, which normally takes 1-2 business days.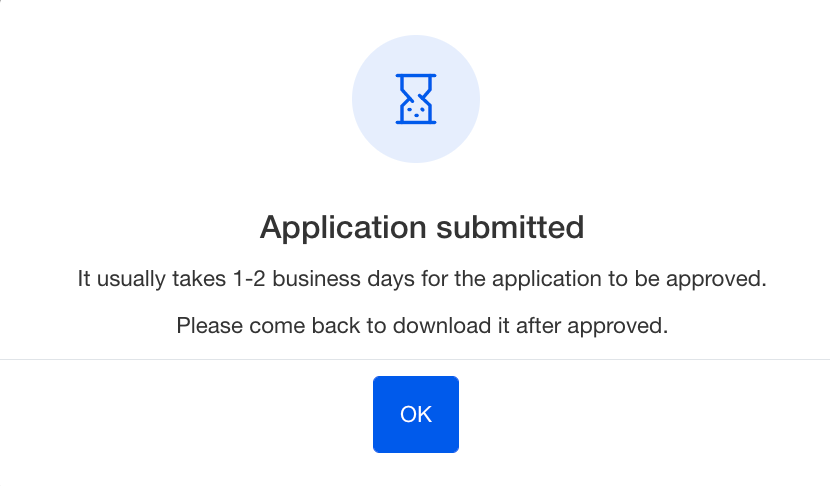 Once your application is approved, you will be able to login into your account and download your bank statement at any time. Repeat steps 1-3 above. You will now see a button to Download bank statement.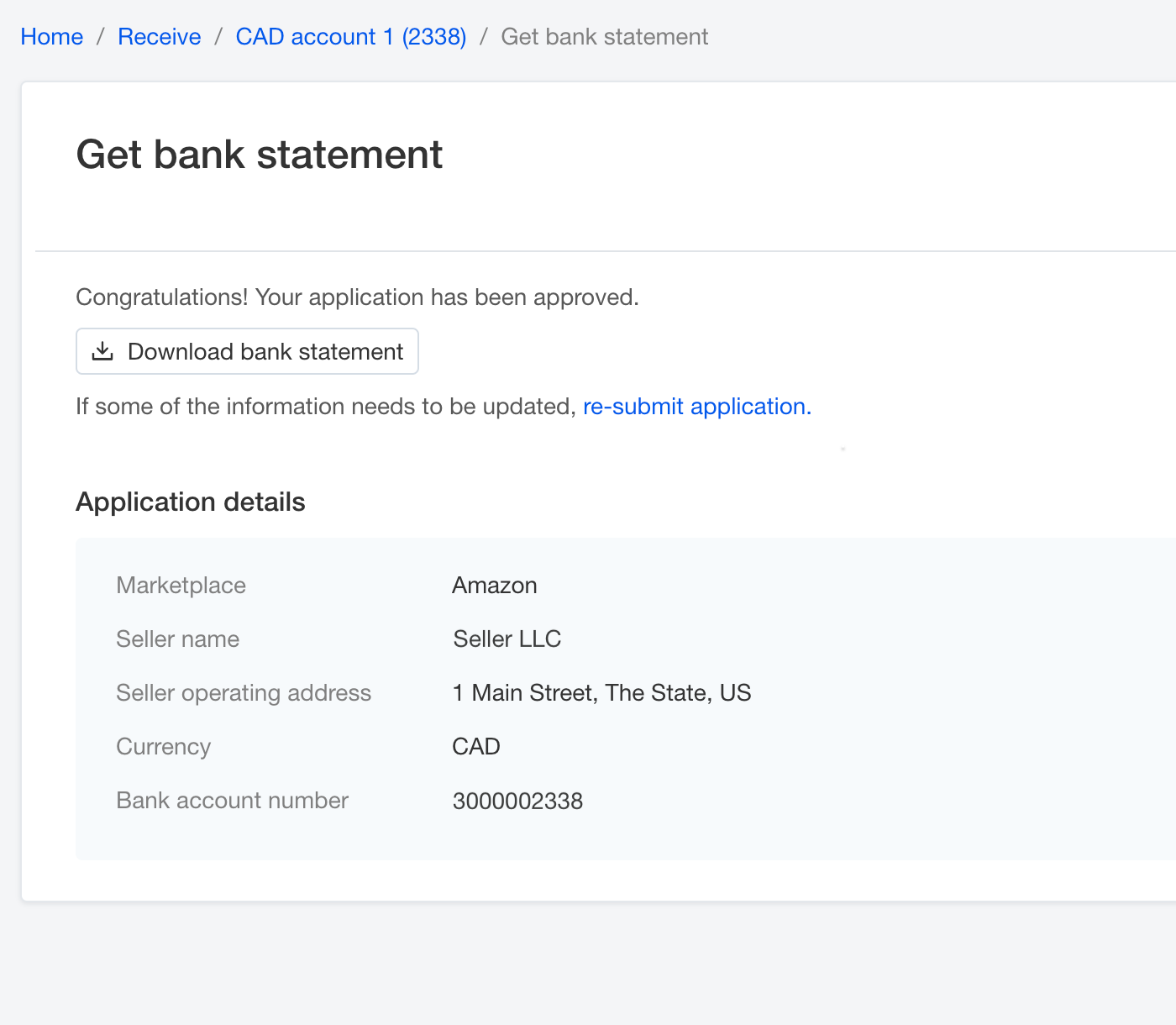 Your bank statement will be downloaded in PDF format for you to save and send to Amazon.